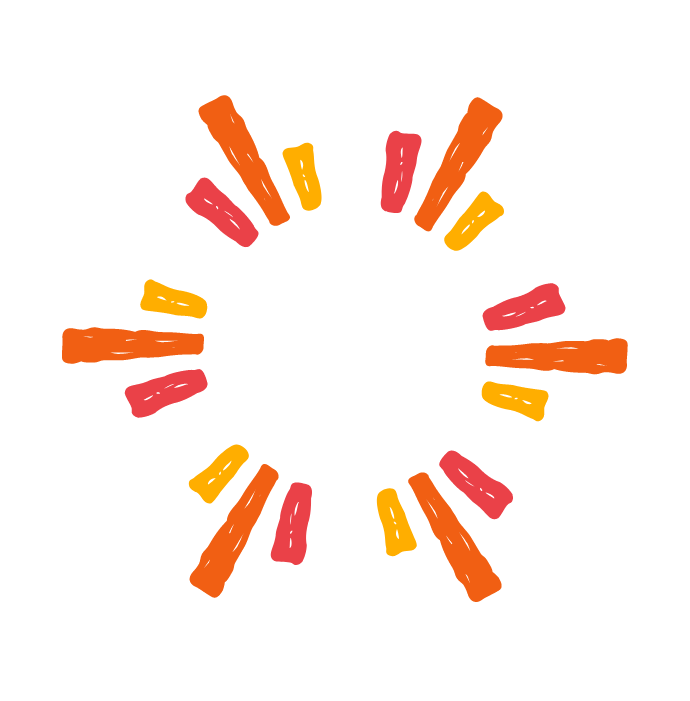 The Support Teachers Need to Succeed

Eligibility
Teacher Residents
The Arizona Teacher Residency Program is open to aspiring teachers. You are eligible to apply if you have (or will have before the program begins) a bachelor's degree in any concentration, are legally authorized to work in the U.S., and do not already have an Arizona standard professional elementary teaching credential. To receive funding through the program, you must also be FAFSA eligible.

Learn more about applying to the program.
Benefits
Teacher Residents
Teacher residents will receive a cost-of-living stipend and healthcare during the year-long apprenticeship, as well as:
A master's degree from NAU. You may be eligible to have your tuition covered by the Arizona Teachers Academy.
Extensive preparation under the guidance of an experienced teacher prior to becoming the teacher of record.
An opportunity to serve local communities.
Access to the AZTR Network, which includes Supervising Teachers, course instructors, your cohort, AZK12 staff, and district and school staff.
Professional support after becoming a teacher.
Support to pursue your National Board Certification.
A full-time job in a partner district starting in the second year of the program
The chart below shows how the Arizona Teacher Residency program works.
Arizona Teacher Residency 4-year schedule


Year 1
Teacher apprenticeship
Paired with supervising teacher
Year 2
Teacher of record
Induction support: observation, feedback and coaching
Receive Master's degree
Year 3
Teacher of record
Induction support: observation, feedback and coaching
National board pre-candidacy encouraged
Resident's continued commitment at partnering district
Year 4
Teacher of record
National board pre-candidacy encouraged
Resident's continued commitment at partnering district
Ready to take the next step?
Make a difference in the lives of Arizona students by becoming a Teacher Resident.

I am very happy to be a part of AZTR. It truly feels amazing to know that I am working with a cohort that are willing to put in the work to make a difference in our student's lives. These students need that teacher who will support them 100% and this program is helping shape future educators to be more than just their support, but to be that positive impact that students will remember for the rest of their lives. That is what AZTR is doing, and I couldn't have been any luckier to be a part of the journey!
Hector Campos, Teacher Resident
It's only been six months, and the AZTR program has already changed my life. In just the first six months, I have already created a foundation that is helping me build a successful and meaningful career in education. I've been supported by the program staff, my mentor teacher and the other residents in my cohort. The relationships I've made with students feel genuine. While I'm clearly becoming a better educator, I noticed that I'm also becoming a better person while I'm showing up for the youth in my community. We've already been trained in restorative justice, trauma-informed practices, disabilities and educational policy. I am so excited to have my own classroom next year, and because of AZTR I feel confident I will be successful and have fun during my first year of teaching and beyond.
Chelsey Mickelson, Teacher Resident
It's very challenging to work and go to school and be a teacher resident. Having that burden off financially is a big advantage in my learning process.
Aldith McConney, Teacher Resident
Former Substitute Teacher


Frequently Asked Questions: Eligibility & Benefits
Here are some of our most common questions related to the Teacher Residency Program. For a full list of Frequently Asked Questions, please visit our FAQ page.
Most applicants will have very little out-of-pocket cost. Arizona residents can apply to the Arizona Teachers Academy to cover their master's degree tuition at NAU. Funding provided by the Arizona Department of Education will cover other program expenses.
Residents will be expected to pay for their Arizona Fingerprint Clearance Card and any required books for courses.
You are eligible to apply for ATA scholarship if you are:
Admitted to NAU as an in-state or out-of-state student,
Enrolled in an NAU ATA eligible degree program such as the degree program(s) offered through the Arizona Teacher Residency,
Eligible for and have a current FAFSA on file with NAU's Office of Scholarships and Financial Aid (OSFA),
Willing to commit to the ATA teaching service commitment (for Arizona Teacher Residency participants, this will include two years of teaching in an Arizona public district, public charter, or Bureau of Indian Education school after you complete the two-year eligible degree program).
Your eligibility for the ATA scholarship will be evaluated by OSFA once your ATA Agreement is received. Your account is evaluated after you are registered for courses for the term and tuition and fee charges have been posted to your account.
An ATA scholarship will disburse to pay any remaining tuition and mandatory fees after all other federal, state, and institutional grants and tuition waivers are applied. The ATA scholarship is disbursed approximately 10 days prior to the first day of classes and applied to any remaining tuition and fees charges.