Application Process
We're so excited that you're interested in making a difference in the lives of AZ youth by becoming a teacher! Applications for the 2024-2025 academic year will be accepted beginning October 1, 2023. Get prepared by filling out an interest form and reviewing our application process and FAQs below.
If you have (or will have by June 2024) a bachelor's degree in any concentration and do not already have an Arizona standard professional elementary teaching credential, and are legally authorized to work in the U.S. you are eligible to apply to become a resident in the Arizona Teacher Residency program. To receive funding through the program, you must also be a U.S. citizen or permanent resident. Here is an outline of our multi-step application process:
Show us your interest.
Applications open October 1, 2023! Complete our brief interest form today. Once you complete this, you'll be ready for Step 2!
Get ready to apply!
Our first application cycle is for early admission! Folks who apply early have a slight advantage. Early admission applications are due January 22, 2024.
We will also accept a second cycle of applications due March 25, 2024. For either application cycle, you will need the following items (we recommend having them ready in advance):
Unofficial college transcript
Résumé
Names and contact information of three recommenders
Three short personal statements (in written or video form)


Semi-finalists are announced.
We'll invite semi-finalists back for a short interview and will then invite folks to apply for the Master in Elementary Education degree (M.Ed.) with certification through Northern Arizona University.
Selection Day
Invited candidates will meet other applicants and complete selection activities such as a mini-lesson and group discussion.
You did it!
Admitted residents will be announced. You're on your way to becoming a game-changer in education!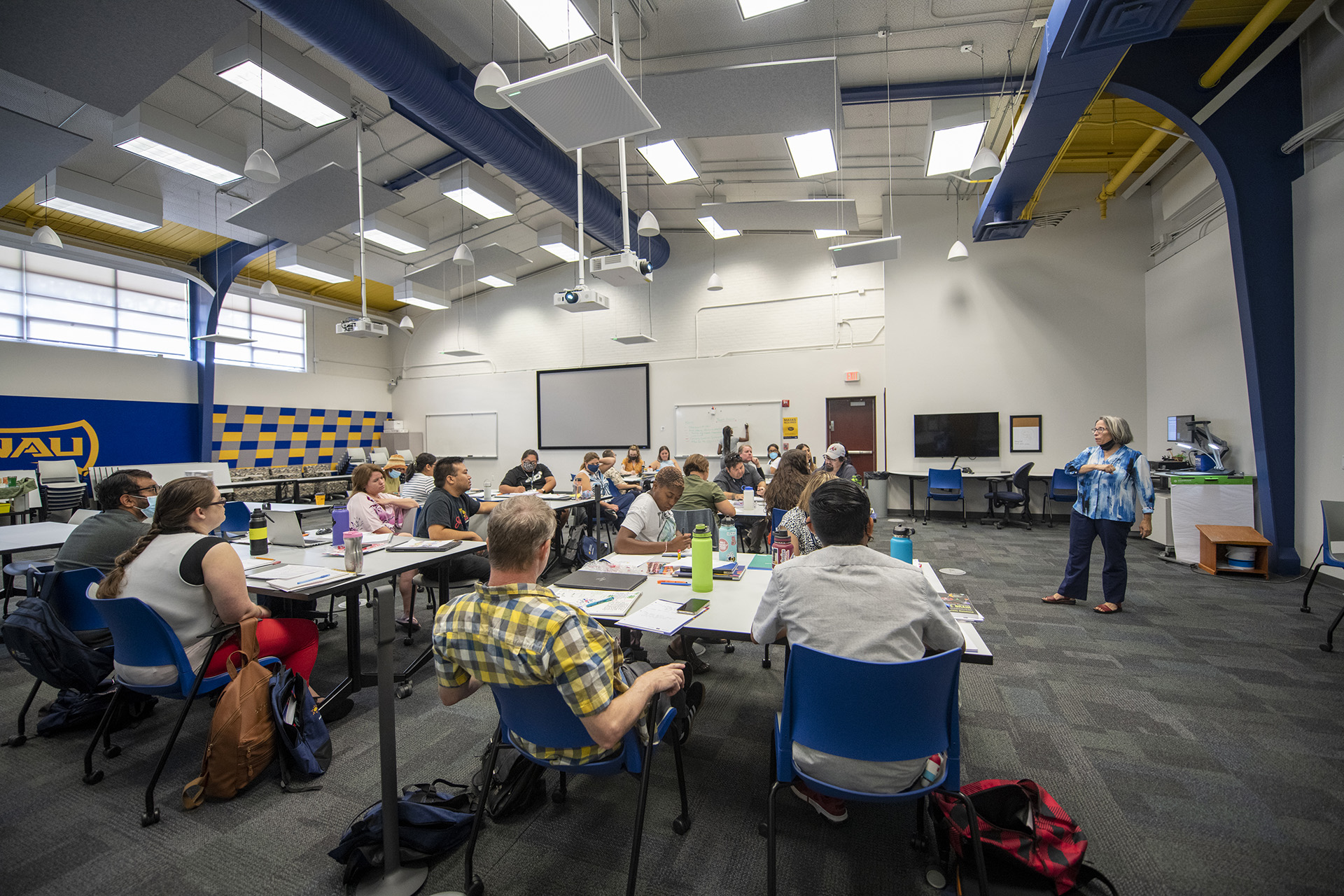 Frequently Asked Questions: Applicants
Here are some of our most common questions we receive from applicants. For a full list of Frequently Asked Questions, please visit our FAQ page.
Admission decisions will be announced late spring, before a resident's first academic year.
The number of residents accepted in each year will depend on the capacity of the districts and program staff.
No. Residents must work in a partnering district throughout the residency year. 
Most applicants will have very little out-of-pocket cost. Arizona residents can apply to the Arizona Teachers Academy to cover their master's degree tuition at NAU. Funding provided by the Arizona Department of Education will cover other program expenses. Residents will be expected to pay for their Arizona Fingerprint Clearance Card and any required books for courses.